For a very limited time save 10% on any purchase starting now until the closing 2016 Olympic ceremonies in Rio. When the Olympics are over so is the sale.
Get 10% off every order until Monday, August  22nd, 2016 when you use the coupon code RIO2016 at  NWCnaturals.com. Or you may place your order over the phone by calling (888) 207-3480 Mon-Fri 9AM – 5PM.
Go for the GOLD- MSM Gold®
Our #1 best-seller is on sale right now. Buy the discount pack (buy three and get one free), then add the coupon code for even more savings.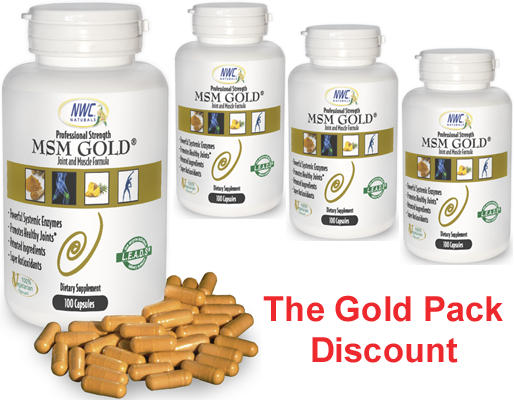 Not eating enough RAW food?
Digestive enzymes raise your nutritional density. Digestive problems can be a thing of the past with Ultra-Enzyme Support ®. One of our highest demand products, Ultra-Enzyme Support ® is a must for everyone eating cooked food. This becomes even more critical the older we get.